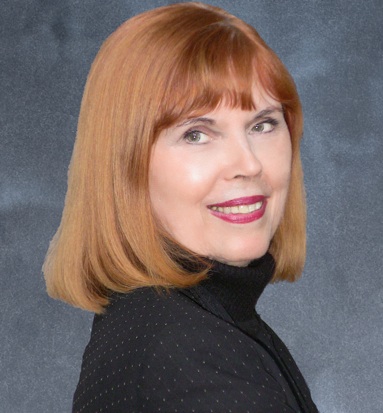 Our Director - Maureen Smith Setton


T

h

e Oceanside Chorale, Oceanside NY
...Maureen invites you to join us at our upcoming Spring Concert
on Saturday, June 10th, 2017 at the Fulton Ave. School in Oceanside.

MAUREEN SMITH SETTON (Musical Director) is a native of Long Island, residing in Baldwin, NY.
Early in her career she performed in several national tours for Richard Rodgers Productions and was then invited by the Metropolitan Opera to perform comprimario roles, which opened doors for her vocal career, ultimately including the New York City Opera, Carnegie Recital Hall and foreign venues such as the Malmaison in Paris, France.
As a master vocalist, she has performed under the batons of renowned conductors such as Leonard Bernstein, James Levine, and Karl Boehm in radio and television appearances including the "Meet the Composer" concert series. Presently, Ms. Setton is engaged in recording specialized albums that have broad appeal: opera, art song and even spiritual works, all presented with "New Age" orchestrations.
Besides being an accomplished pianist, Maureen is also an organist, who has served the Long Island community in many other ways. In 2001, for instance, she was most pleased and proud to be chosen as "Ms. New York" in which capacity she represented her state in the national Senior America Competition in Las Vegas where she achieved the status of first-runner up.

She has always maintained that "achievements are not reserved merely for the young," thus inspiring her students and colleagues, many of whom are recognized artists in their own right. Her early training was a result of scholarships to Sacred Heart Academy, Nazareth College in Rochester, and Hofstra University on Long Island.
As Musical Director of the Oceanside Chorale, Maureen coaches and rehearses the chorus, soloist performers and ensemble pieces, after participating in the selection of concert pieces with the Music Committee.
Senior members of our community singing chorus and our newest members alike esteem Maureen's professional acumen, rehearsal and performance mastery and her genuine love of the arts that she has brought to The Oceanside Chorale.

Bringing new members and their unique vocal personalities and strengths into the chorale membership is a talent of Maureen's and has earned appreciation and harmony with the chorale and its audiences.
Meet Maureen Setton Smith: Visit one of our rehearsals: request rehearsal invitation
♫ ♫ ♫ Contact the Oceanside Chorale ♫ ♫ ♫

To arrange community performances: 516-764-2787

To visit a rehearsal: Frank@OceansideSings.com